Good Housekeeping
1. Clean the Air While You Clean the House
Your vacuum's agitator brush and exhaust whip up dust that eventually settles on the surfaces you've just cleaned. Filter out some of that dust before it settles by switching your thermostat to "fan on." This turns on the blower inside your furnace and filters the air even while the system isn't heating or cooling. Leave the blower on for about 15 minutes after you're done cleaning. But don't forget to switch it back to "auto." Most blowers aren't designed to run constantly.
2. Long-Reach Vacuum
A PVC pipe connected to a vacuum hose lets you reach up to high spots or into narrow crannies, so you can suck up those cobwebs around skylights or exterminate dust bunnies behind radiators. A 10-ft. piece of PVC pipe is inexpensive. In the plumbing aisle, you'll also find PVC and rubber "reducer" couplings that let you connect your vacuum hose to a different-size pipe.
3. Get Tough on Glass Stains
If your usual glass cleaner won't remove tough stains, apply a mild abrasive cleaner such as Soft Scrub, Bar Keepers Friend or Bon Ami and scrub with a soft cloth. These abrasives usually won't scratch glass, but test a small area first just to make sure. If elbow grease alone won't do the job or if you have large areas to cover, use a drill and a small buffing wheel (find one at home centers).
4. Clean a Vacuum with a Vacuum
The typical way to clean the filter of a bagless vacuum is to tap it against the inside of a trash can until most of the dust falls off. But that raises a cloud of dust and doesn't get the filter completely clean. For faster, neater, more effective filter cleaning, use your shop vacuum. Clean prefilter screens and post-filters the same way. Just remember to be gentle with the shop vacuum's nozzle. Some filters have a coating that you can scrape off if you press too hard.
5. Speed-Clean with a Pressure Washer
Once you get your hands on a pressure washer, you'll find endless uses for it: Blast that dingy coat of dirt off your siding and trim, deep-clean embedded grime from your driveway or patio, wash down a deck or fence. While you're at it, don't forget the car, mower, bikes and patio furniture. You may discover so many jobs for a pressure washer that you want to own one. Electric versions usually cost less, but you may want to spend more for a more powerful gas model. Renting first is a good way to find out how much pressure and which features you really need. You can rent a pressure washer and do a week's worth of cleaning in one day. Before you rent, gather some tarps to protect plants and make sure your garden hose will reach all the areas you plan to clean. Good preparation lets you get more cleaning done during the rental period.
6. Dissolve Rust with Acid
To remove rust stains from a porcelain sink, tub or toilet, skip the standard cleaners and go for a product that contains acid. Don't use any product that contains bleach—that will just make the stains tougher. Look for ingredients like "hydrochloric acid," "hydrogen chloride," "HCL" or "muriatic acid" on the label. Read the whole label to make sure the product won't harm chrome or other finishes. If you're cleaning a toilet, remove as much water as you can to avoid diluting the cleaner. Scrub gently to avoid splatter that can damage your floor, painted surfaces or your skin. Be sure to flush the toilet a few times or rinse the tub thoroughly when you're done so you don't leave any residue behind.
7. Beat the Dust out of Cushions
Upholstery absorbs lots of dust—and then sends it airborne every time you sit down. Routine vacuuming reduces the problem, but can't suck out the deep-down dust. So take cushions outside a couple times each year, preferably on a windy day, and spank the dust out of them. An old tennis racket makes a great upholstery beater (and improves your swing)
8. Stop Countertop Stains
If you have an older plastic laminate countertop, you've probably noticed that it doesn't repel stains like it used to. That's because years of wear have left the surface lightly scratched and porous. The best way to prevent stains is to wipe up spills immediately. But a protective coating of countertop polish can also help. Plus it will restore the shine to dull countertops. All you have to do is spray it on and wipe it off every few weeks. Most home centers and discount stores carry countertop polish such as Countertop Magic or Hope's Counter Top Polish. If you don't find it in a store, search for "countertop polish" online to find a supplier.
9. Renew Wood with Mineral Spirits
If the finish on your furniture or woodwork is dull and murky, it may need refinishing. But before you take on that project, take a tip from furniture restorers and clean it with mineral spirits. Mineral spirits—sometimes labeled "paint thinner"—is a gentle solvent that dissolves years of grime and residue from cleaners or polishes without harming wood finishes. Get it at a home center or paint store. Just soak a soft cloth and keep rubbing until the cloth no longer picks up grime. Work in a well-ventilated area and remember that the fumes are flammable. Hang the cloth outdoors to dry before throwing it in the trash.
10. Keep Closets Clear for Easy Cleaning
Closets are dust reservoirs, full of tiny fibers from clothes, towels and bedding. Every time you open the door, you whip up an invisible dust storm. You can't prevent clothes from shedding fibers, but you can make closets easier to keep clean and vastly cut down on dust.
Box or bag items on shelves. Clear plastic containers are best—they lock fibers in and dust out and let you see what's inside. When you dust, they're easy to pull off the shelves and wipe clean.
Enclose the clothes you rarely wear. Those coats you wear only in winter shed fibers year-round. Slip garment bags or large garbage bags over them. They help to contain fibers and keep the clothes themselves from becoming coated with dust.
Keep closet floors clear. If the floor is cluttered, chances are you'll just bypass it while vacuuming. But a wide-open floor adds only a few seconds to the vacuuming chore. And a wire shelf lets you clear all those shoes off the floor without losing storage space.
Source: familyhandyman
About Fantastic Floors, Inc. We are a successful company with more than 25 years of experience in the market, we have the infrastructure, high quality equipment, materials and supplies to achieve and exceed the expectations of our customers, allowing us to gain the confidence and loyalty for our services .
We have more than 500 residential, 300 properties and 25 commercial customers totally satisfied with our services.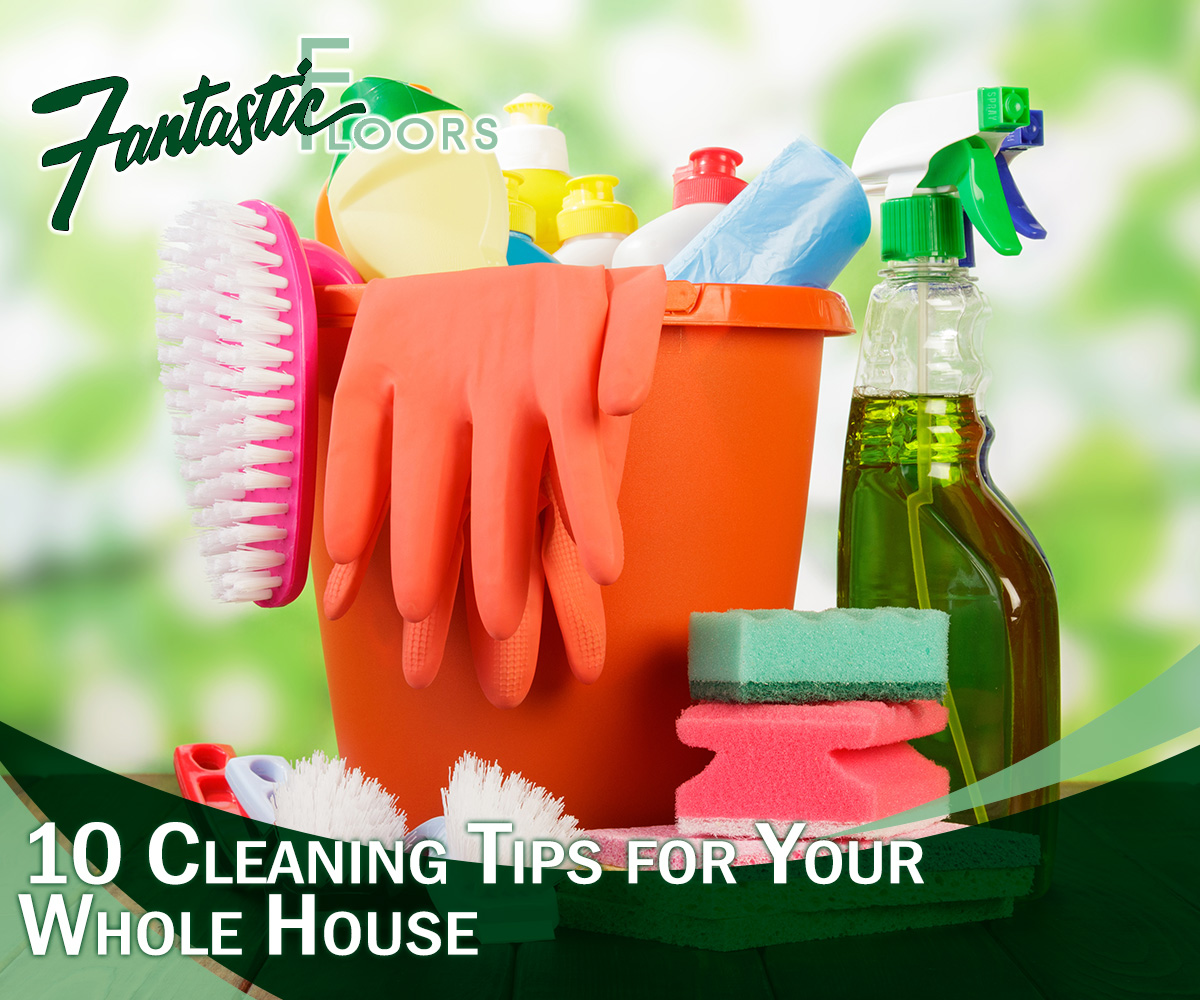 Good Housekeeping.
Carpet Cleaning in Houston, Best Carpet Cleaning in Houston, Best Carpet Shampoo, Cheapest carpet Cleaning, Top Rated carpet Cleaning, Affordable Carpet Shampoo, Cost of Carpet Cleaning, Local Carpet Cleaning, Residential Carpet Cleaning, Carpet Cleaning Companies, Steam Clean, Special Carpet Cleaning, A/C Duct Cleaning, Best Carpet Installation, Professional Carpet Installation, Top Rated Carpet Installation, Cheap Carpet, 10 Best Carpet Installers, Custom Carpets, Carpet Installation, Carpet Sales, Carpet Contractors, Houston Carpets, Carpet Companies, Commercial Carpet, Best carpet Installation, Best Floor Installation, Professional Floor Installation, Top Rated Floor Installation, Cheap Home Flooring, 10 Best Floor Installers, Custom Floors, Carpet Installation, Flooring, Flooring Contractors, Houston Floors, Flooring Companies, Cheap Flooring Pros, Commercial Carpet, Commercial Flooring, Best carpet Installation, Wood Floor Installation, Hardwood Floor Installation, Laminate Installation, Floor Installation, Professional Housekeepers, Best Maid Services, Top House Cleaners, Housekeeping Services, Top 10 Housekeeping Services, General Housekeeping, Good Housekeeping, Best Housekeepers, House Cleaning Services, Carpet Sale, Ceramic Tile Sale, Porcelain Tile Sale, Wood Floors Sale, Laminate Sale, Sheet Vinyl Sale, Vinyl Tile Sale, Vinyl Plank Sale, Fantastic Floors Inc.